One of my favorite things about the holiday season are Christmas cards!
I love, Love, LOVE them!!
I love sending them out and I LOVE receiving them.
Who doesn't love receiving them? It's like little presents everyday during the month of December.
I love going to my mail box in anticipation of a pretty envelope addressed to our little family from our friends and family members. I love opening them and seeing the cheerful, beautiful smiles, on the creative and beautifully designed cards and I adore getting the occasional yearly "newsletter" that some of our friends send out.
Each year, around this time, I begin planning
our
families Christmas card. I could, and usually do spend hours browsing through all of the lovely designs. With that being said, I wanted to share with you my favorite place for Christmas cards
(as well as other invitations and announcements),
Minted
.
Have you heard of them?
If not, you need to do yourself a favor, click
HERE
and begin drooling over their thousands of indie-designed cards.
**Your welcome**
I have purchased my past three Christmas cards from Minted. I adore the simple, vintage and modern look that each of their cards possess. Not to mention the impressive quality of paper they print these beauties on. It's in the small details people...
One of the things I respect and love about this company, is their desire to be unique and their desire to satisfy their consumer 100% with the best quality and most "on trend" designs. Their purpose in life "is to uncover exceptional design from all over the world and bring this to savvy consumers who won't accept anything else."
From their website:
"At minted, we love the idea that out products will find their way into your most personal celebrations, and we don't take that honor lightly. That's why we only use fine paper card stock, rich inks, and crisp printing methods. We guess you could say that quality is an obsession for us. We stand behind our products with a 100% satisfaction guarantee. We are proud to offer a stunning and exclusive assortment of holiday cards, Christmas cards and wedding invitations sourced through our global community of indie designers. Whether you're looking for non-photo or photo cards, modern or vintage designs, Minted allows you to customize a design to be uniquely yours."
Just to give you a small look at some of their beautifully designed
Christmas cards
, here are my top design choices I am going between for this years card.
Glitter card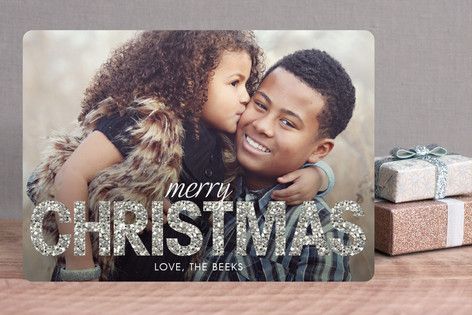 Minimal Band
card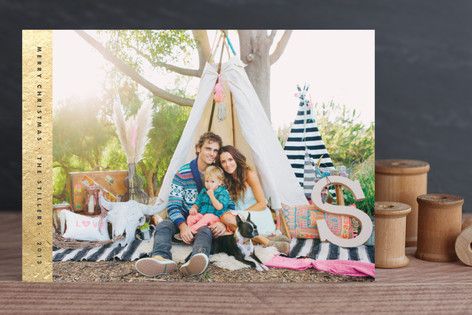 There are so many lovely cards to browse through! I hope you take the time to look through them and I hope you find the Christmas card that is perfect for your family.
And through the end of today, they have a
Holiday offer
offering $25 off + Free Ground shipping on Holiday Cards. I love a good coupon code!
Also...while you are on the
Minted
website, I would like to recommend checking out their blog,
Julep
.
You will find some really fun DIY projects on this blog.
Who doesn't LOVE a good DIY project? I am a project junky. My personal favorite DIY they have on the blog right now is the
Styling Tips For A Farmhouse Thanksgiving
.
One of my favorite things in life is to host dinners and gatherings around my dinner table. So much life and so many memories are made around our dinner tables. It is a place of connecting, remembering and sharing. And with Thanksgiving right around the corner, this post jumped out at me. Everything about this table scape spoke to my heart. It is simple yet beautiful. It is gorgeous without trying to hard.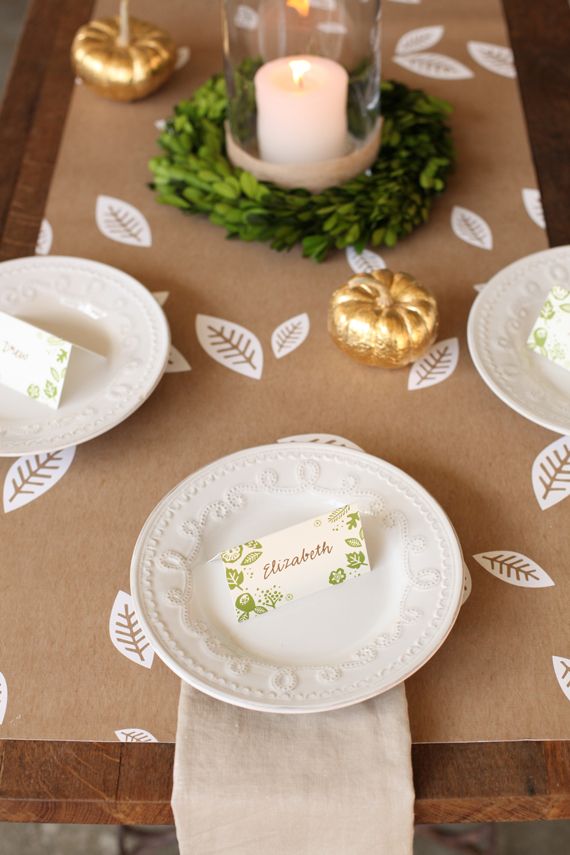 And those gold leaf Pumpkins! I mean can they be any more perfect and darling?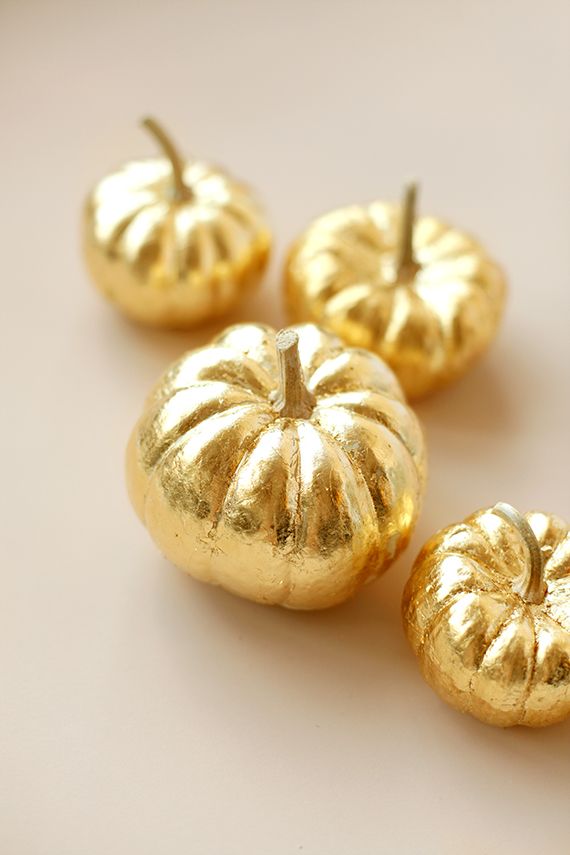 You can find how to get this look
here
.
I hope you enjoyed my little recommendations! I can't wait to see what beautiful card you will choose this year!