Wouldn't you know that on the first day of Phillip and I's longly anticipated vacation to Santa Monica, we would get a phone call with some unsettling news.

When I saw my sister in laws name come across the screen of my phone I knew something had happened. Maybe its motherly instinct? As I listened to her voice on the other end of the phone delivering the news, my heart sank.
Parker broke his arm.
Being states away I felt guilty, frustrated and sad. I thought "surely its not broken".

My sweet sister in law drove him to the ER, my father in law met them there and we had him evaluate the situation. Sure enough...according to Dr. Papa the arm looked broken and he was heading into the ER. They set my little guys are that night and wrapped him up tight.

My momma heart was broken.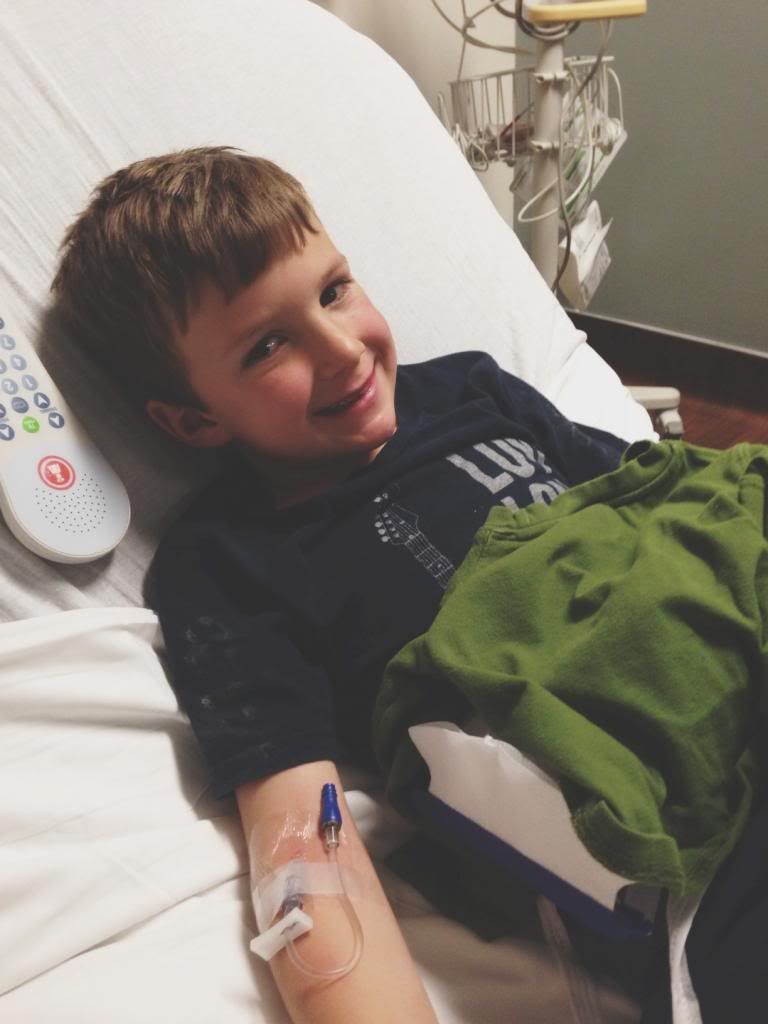 After hearing how brave and tough our big guy was and after being reassured that he was doing just fine, we decided to not fly home early and wait until we got back Monday to deal with the arm.
Boys are tough. Mommas are not. My heart hurt the whole time I was there knowing one of my chickens had a broken bone. All was not right in my world.
We came home and tuesday morning we were at the Dr. early. We were given some more unsettling news.
They were going to have to RESET the bone.
After attempting it TWICE at the ER.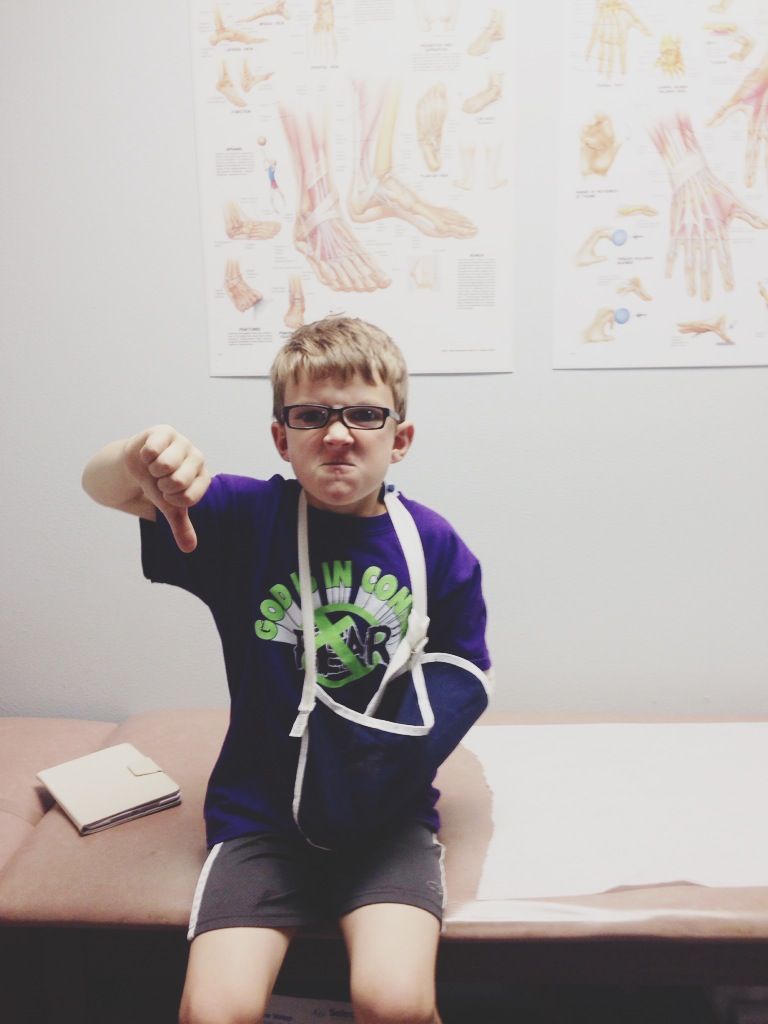 So tuesday was spent going from one Dr. to the next and filling out several forms and signing several documents. It was a long and tiring day but Parker and I were able to have some good one on one time and we even snuck in a little date lunch.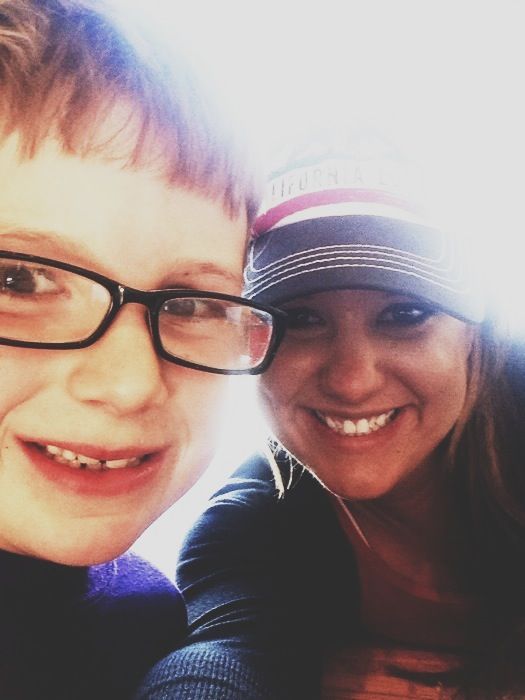 The next day we went in at 6:30am for the resetting. Y'all...it is cruel to have to wake up at 5AM during Spring Break. It's even more cruel to have a little one with a broken bone during spring break!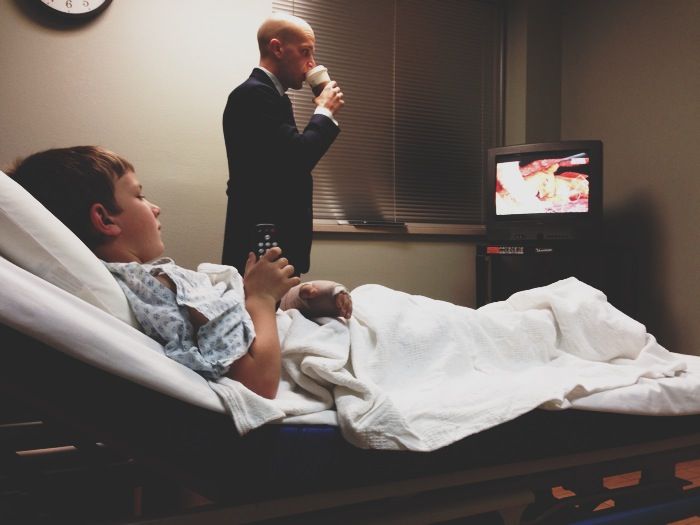 Our guy was tough and brave. He was more fearful of the IV then he was of the Dr. having to set his arm. I think the excitement of him having a super cool blue cast to go home in is what got him through.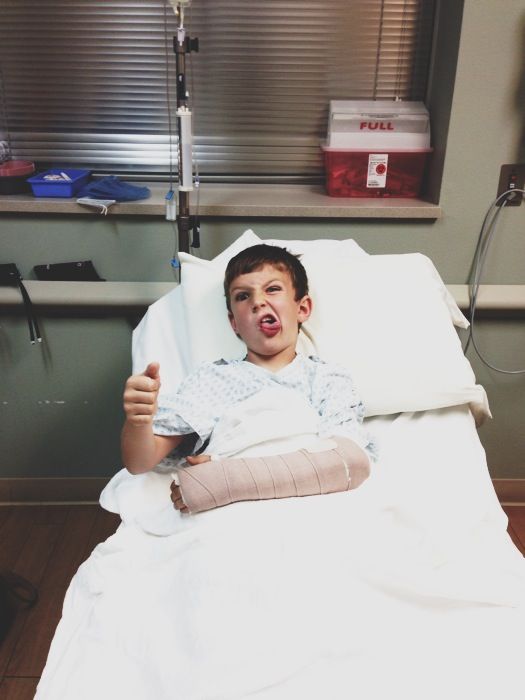 Thank you all for your love, thoughtful texts, prayers and gifts. He has felt encouraged by your thoughtfulness. And if you see him around, ask him for his sharpie. He on a mission to get that cast full of signatures.