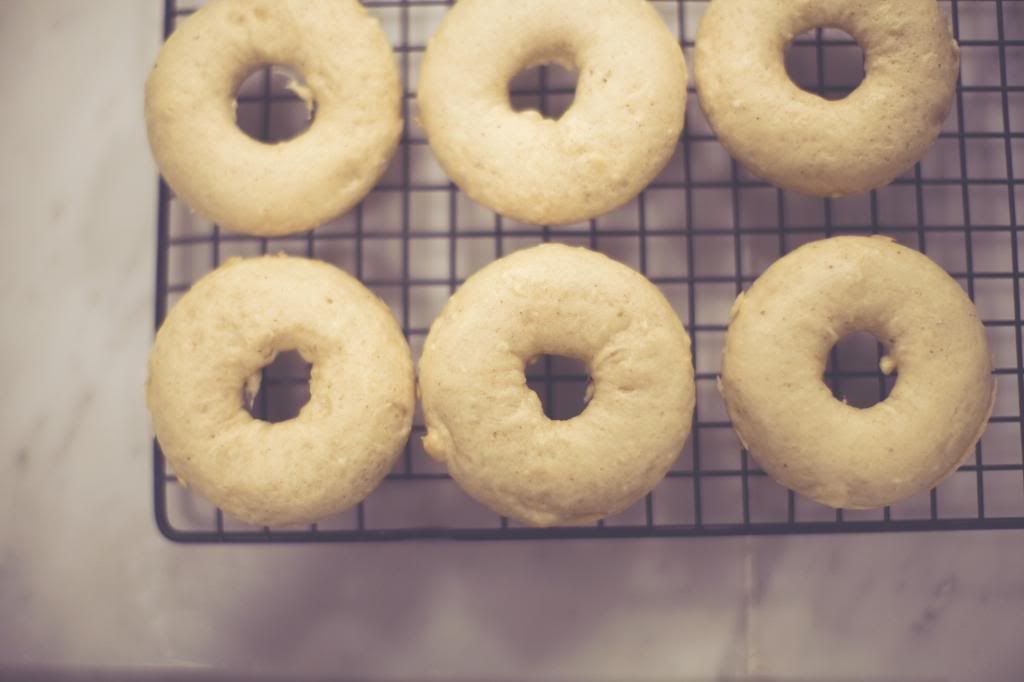 We have a tradition of getting donuts every saturday morning. My kids love donuts and if something comes up that keeps us from getting their beloved saturday morning donuts, you better run and hide. All hell breaks loose around here. Seriously.
I personally, have never really loved donuts. I don't hate them and I don't love them. I would probably love them more if I knew they were healthier then they actually are. So I set out to find a "healthier" alternative to the classic donut shop donut.
We love to eat Vegan in our home so I searched on Pinterest for an easy Vegan Donut recipe. I found
this one
. My friend
Alison
kindly photographed the recipe and she was even a brave taste tester. I love that she trusts my weird cooking.
Here is what you need to make these delicious donuts:
1 cup all-purpose flour
1/2 cup sugar
1 1/2 tsp baking powder
1/4 tsp salt
1/4 tsp nutmeg
1 shake of cinnamon
1/2 cup soymilk
1/2 tsp apple
cider vinegar
1/2 tsp vanilla
Egg replacer for 1 egg
4 tbsp vegan margarine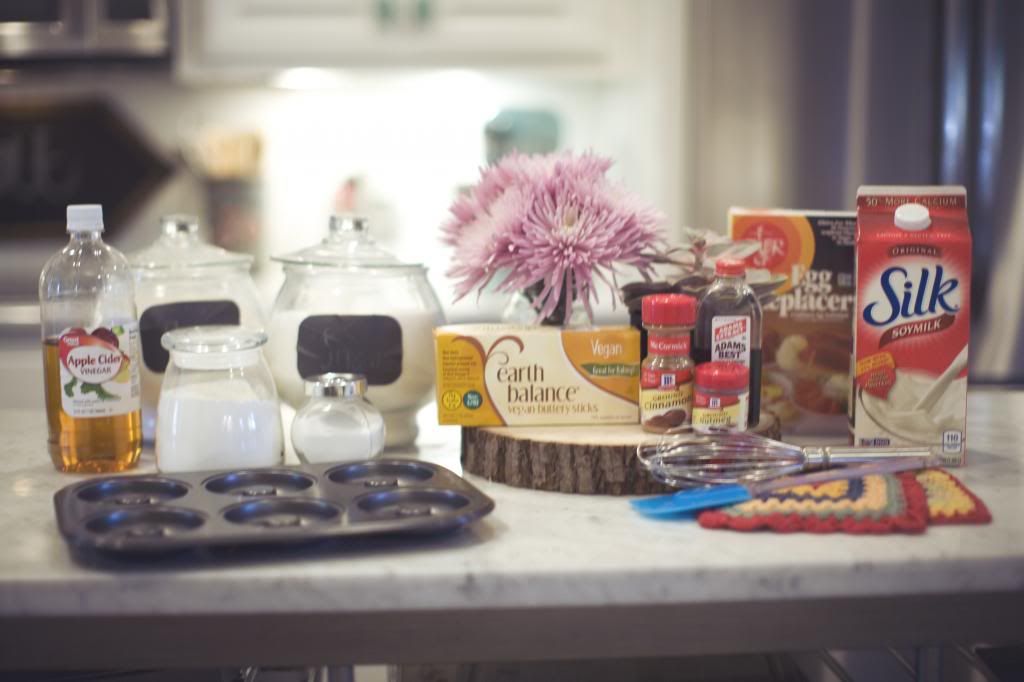 Steps:
1) Pre-heat oven to 350 degrees
2) Whisk together all the dry ingredients in a dry bowl
3) In a small sauce pan mix together all of the wet ingredients. Mix in the margarin over medium low heat until melted. Don't make this too hot. You should be able to touch it without being burned.
4) Add wet to dry and combine just until mixed. It should be soft and spongy.
5) Using a TBSP measuring spoon scoop out dough and place in the donut pan. Smooth the tops of each donut. The batter should be just below the rim of the pan.
6) Bake for 12 minutes. Allow to cool completely before icing.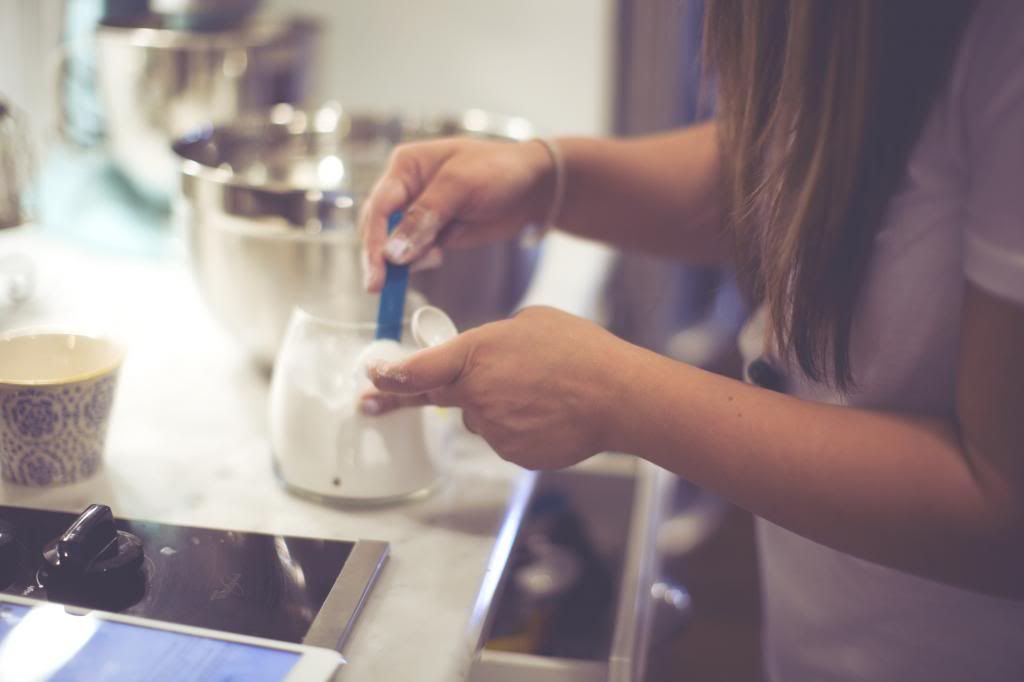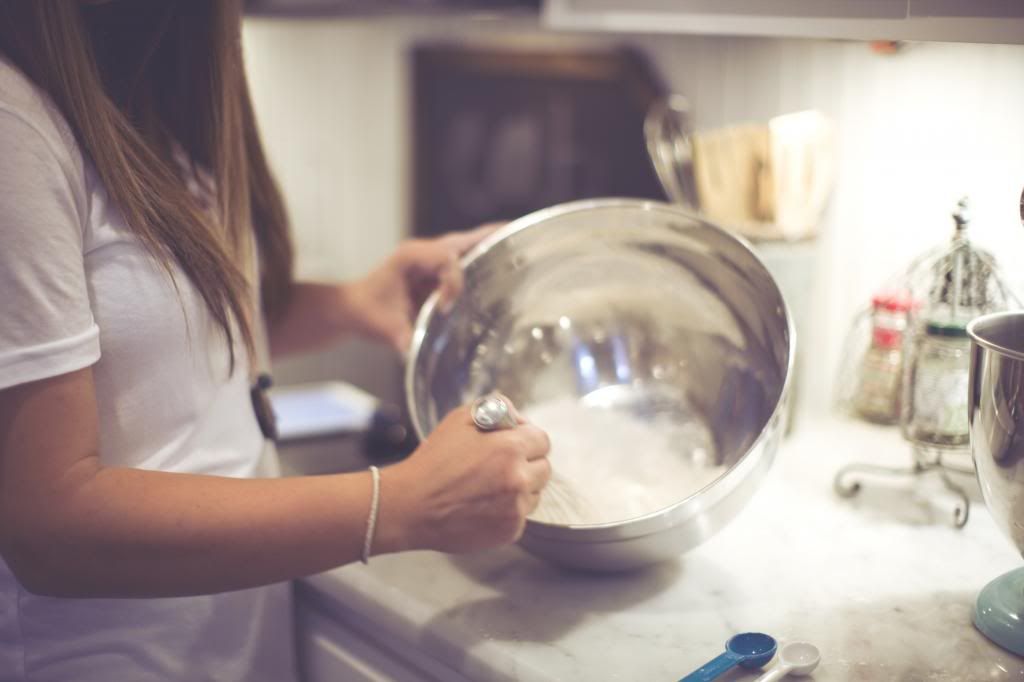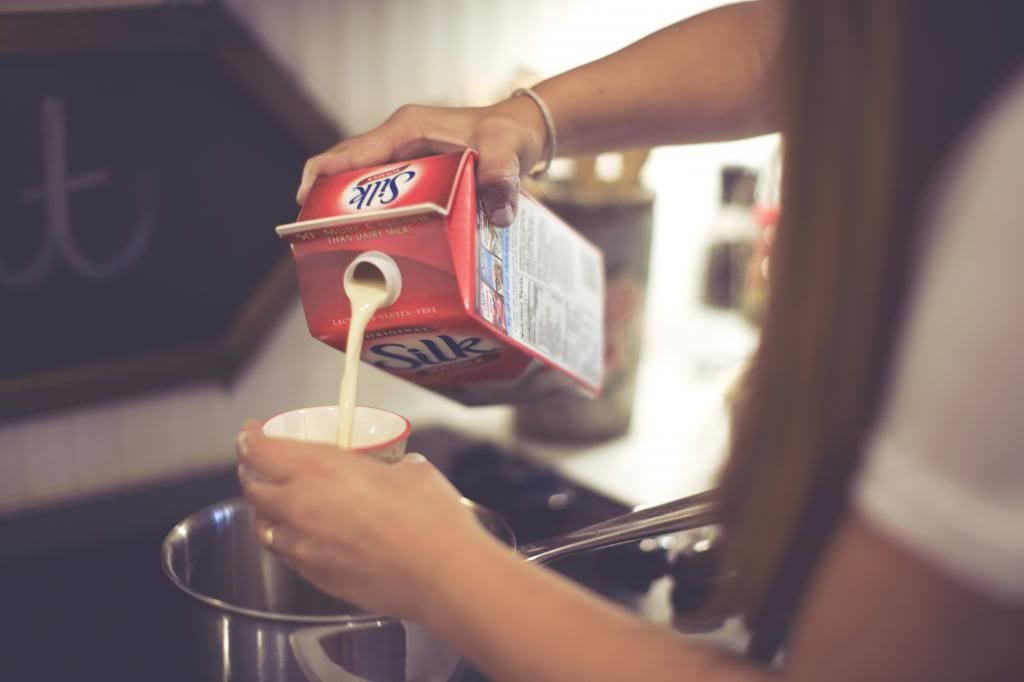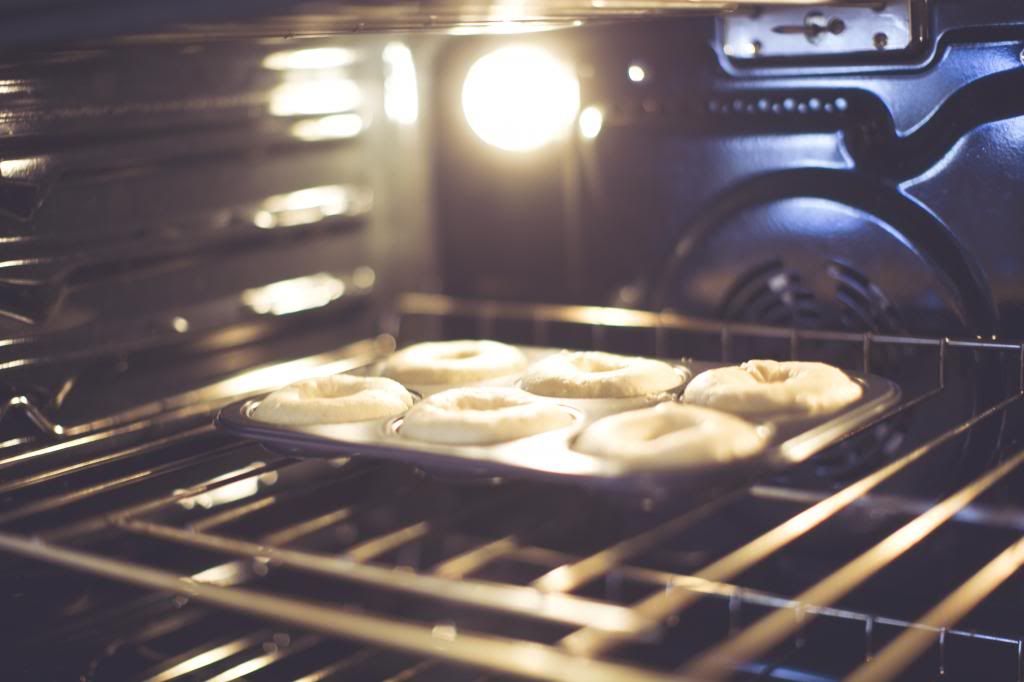 For the glaze:
1/2 cup powdered sugar
1 tbsp soy milk
a splash of vanilla
Steps:
1) Whisk all of the ingredients together
2) Add food coloring to tint glaze as desired
3) Spoon glaze over donuts of dip half the donut into the glaze.
4) Top with sprinkles, chopped nuts, dried coconut or whatever topping you desire
5) Let the donuts dry on parchment paper until glaze is hardened.
6) ENJOY!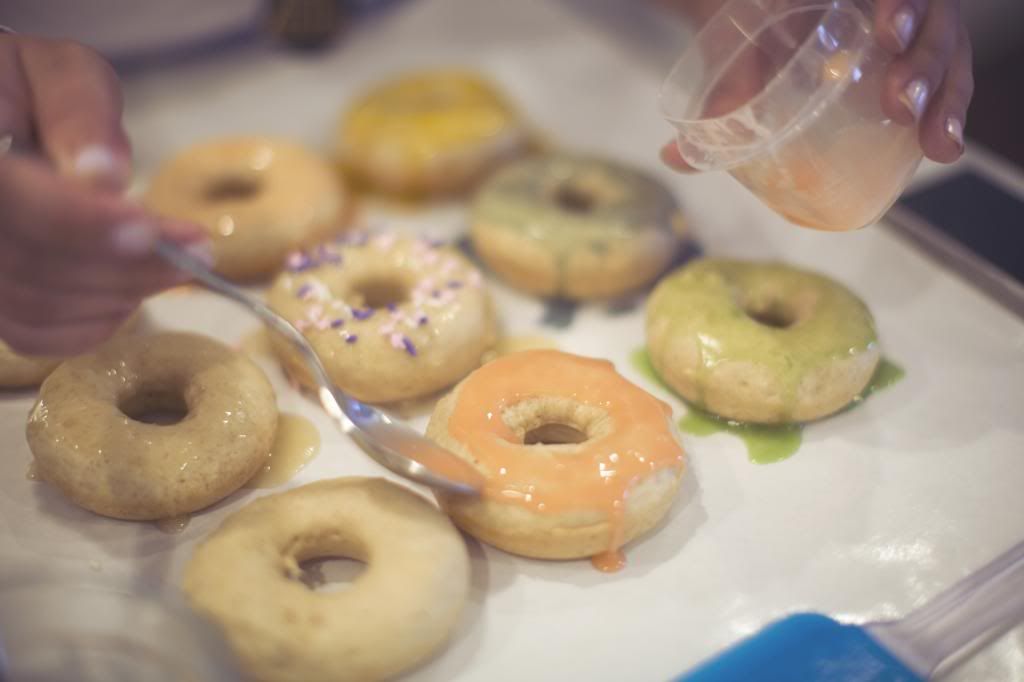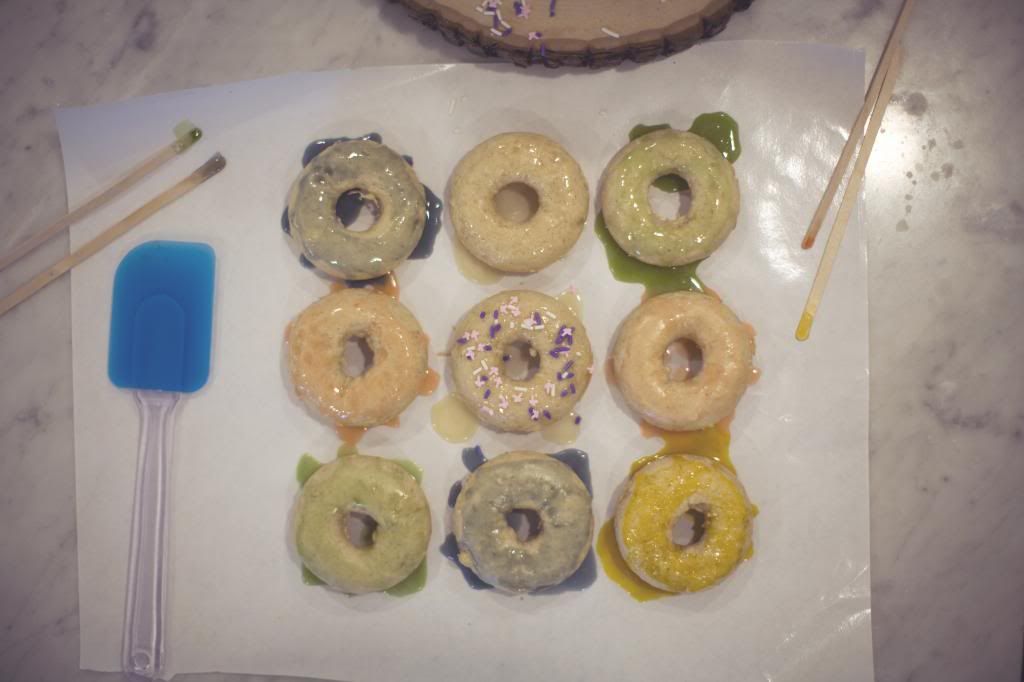 I hope you try these. If you do I want to hear what your family thought of them! These little guys were so fun to make and they were so delicious that it has inspired me to create more of my own recipes for yummy treats.
Happy cooking!